Start Your Divorce in New Hampshire
Find the team closest to you.
Enter Your ZIP Code:
How We Can Help
In legal matters ranging from amicable divorces to highly contested battles, our New Hampshire divorce lawyers are committed to providing clients with powerful legal representation. We are highly-qualified to resolve family law issues including:
New Hampshire Divorce and Separation
Every divorce is different. Our lawyers develop a customized plan for each client that takes into account the assets and property that will need to be divided, as well as the well-being of the couple's children and other important factors.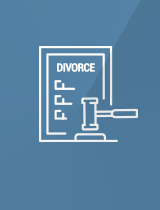 Property and Asset Division
We assist divorcing couples in navigating through the process of appropriately dividing their assets, property, and debts. When needed, our attorneys obtain the assistance of other experts to determine the best course of action.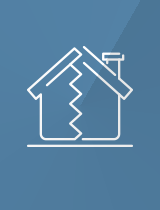 Child Custody
For divorcing couples who have children, custody is a delicate but critical factor in their legal matter. We work closely with parents to efficiently reach custody agreements that are in the best interest of their children.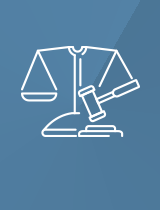 Co-Parenting
We assist parents — whether they are divorced or were never married — develop and file legally-binding arrangements that cover exactly how they agree to parent their children now and in the future.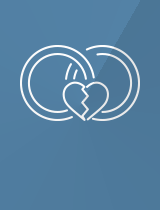 Military Divorce
Members of the Armed Forces sometimes face additional legal issues when they wish to dissolve their marriage. We can help spouses and families overcome these hurdles efficiently and successfully.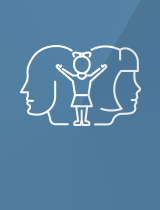 LGBT Conflict
We offer unique conflict resolution tools for LGBT couples and have specific experience creating powers of attorney, establishing domestic partnerships, and handling the dissolution of partnerships.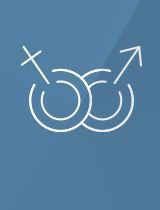 Child and Spousal Support
The court will consider many factors when determining alimony, also called spousal support, as well as child support. We can assist spouses and parents with estimating how much support they will likely owe their ex after the divorce.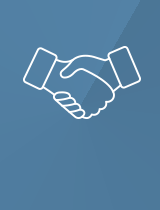 International Divorce
Couples who were married overseas, own property in other countries, or have other international ties may face additional obstacles during their divorce. Our experienced attorneys help clients work through these issues when they arise.
Our Family Law Attorneys in New Hampshire
From Concord to Manchester, Portsmouth to Woodstock, Nashua, Berlin, Pittsburg, and anywhere else in New Hampshire, the lawyers at Divorce Done Right provide customized approaches for people dissolving their marriages or facing other family-related legal matters. Our clients are thoroughly informed and advised during every step of the process.
New Hampshire has its own specific set of laws regarding divorce and family law. It is critical to obtain the assistance of highly-qualified New Hampshire divorce attorneys who can apply their vast experience and knowledge in your unique case.
By having the right legal representation on your side, you can be sure you're working toward the best outcome possible.
Connect with a New Hampshire family law attorney who can help you take control of your future. Contact us to get started today.
Start Live Chat
We're available 24/7 via live chat. Click to discuss your situation with a representative now.

Call a Representative
Tell us about your legal matter over the phone. Call today to learn how we can help you.
Request a Consultation
Locate the attorney closest to you to schedule a meeting or video conference.